Air Ambulance Services in
Patna
We provide professional air ambulance services in Patna 24 hours a day, 7 days a week, to wherever in the country, providing a smooth medical transfer for the patient and their family members.
We make a concerted effort to understand the needs of our patients and provide air ambulance services from Patna to Delhi or elsewhere that are based on proactive planning.
We provide air ambulances with a wide range of aircraft through our pan-India network of non-scheduled operators. This allows us to summon the nearest available aircraft, shortening reaction time and lowering overall costs.
Air ambulance services are GST-free and covered by the majority of health insurance plans.
Our Air Ambulances are equipped with life support and medical personnel to keep an eye on severely ill patients while they are being transported. Patients can be transported to any location in the country from the nearest airport/heliport.
We can even transport live organs and cadavers.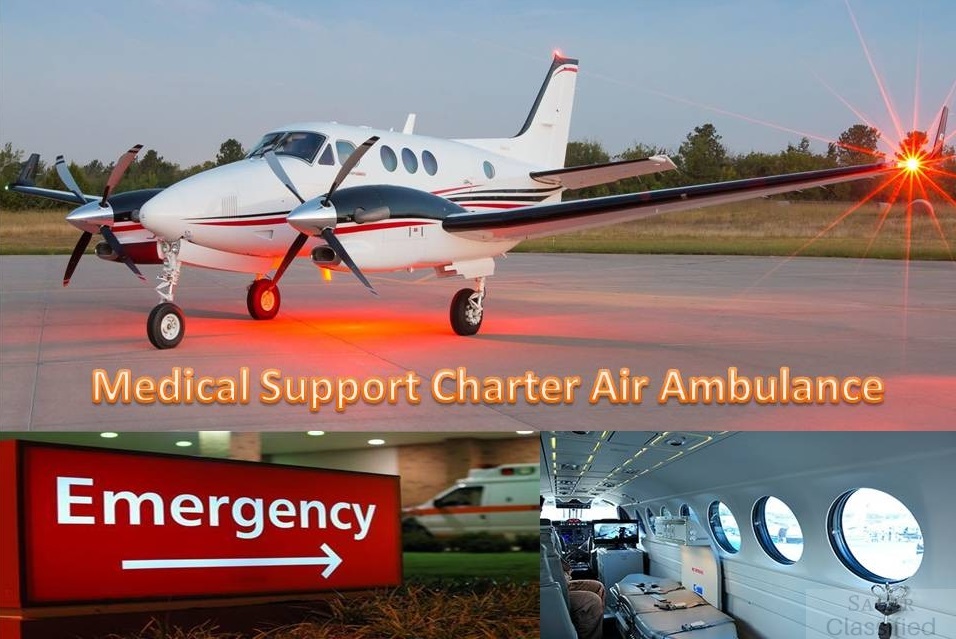 Why Are We Superior to Our Rivals:
We fly to isolated locations where no other operator flies
the best medical staff possible, with onboard support and all ICU-level equipment
Transfer from one bed to another
Only business that has flown over 500 Covid flights
Flights can be activated with 45 minutes to 2 hours notice.